Day 3 - Vermont - Chestnut and the Ice Cream Factory
WidgetBucks - Trend Watch - WidgetBucks.com
Vermont is a nice wonderful place to go skiing. Nice slopes and all.... too bad i suck at it. Gonna snowboard instead.
Anyway for Ice Cream Fans out there, coming to Vermont could be considered a pilgrimage of sorts, after all, it is home to the Ben and Jerry's Factory. 2 in fact. These 2 factories churn out 90% of all BnJ ice cream. Now that is ALOT.
But before we reached the ice cream factory, we dropped by a Cider Farm where we tried out free samples of cider ( I drank quite a bit). And i got the eat the 4th ranked doughnut in the US, cider doughnut! It was Really Really Good, a Nationally ranked doughnut indeed!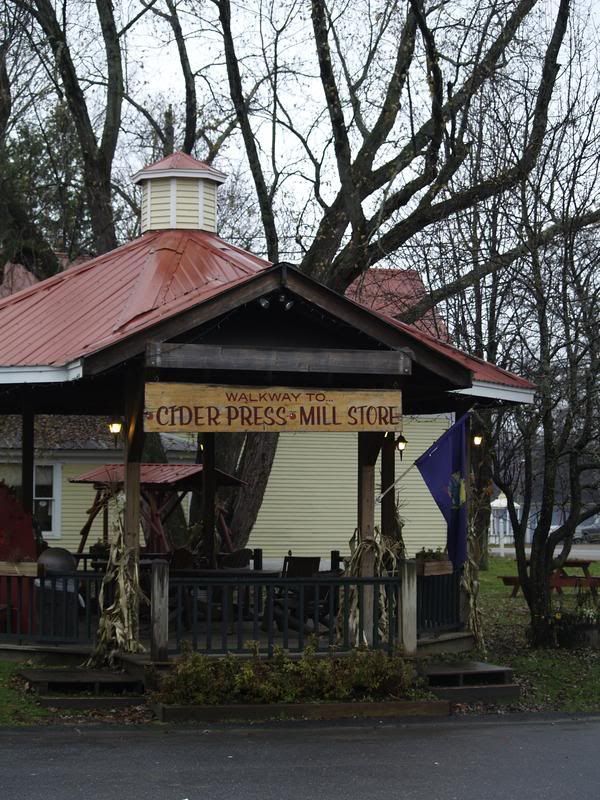 Cat trying the free cider for the errmmm... kindda lost count of how many times she tried
The BnJ factory was kindda like a Chem Engineer's dream come true, looking at all the pipes and Vats, one can only think about Fluid Mechanics and ESS. The ice cream, the chunks and the swirl must be in perfect harmony to produce the perfect BnJ ice cream. Then we learnt about the dream job of almost anyone. Quality assurance for BnJ, just sit there and eat the ice cream. After the factory tour, we were given the opportunity to taste a new flavour before it hits the market shelves. "American Pie" was the name, it was a vanilla ice cream with apply pie crust and apples inside. While it was nice and good, i felt it was unsuitable for an ice cream. I foresee it going to the icecream graveyard.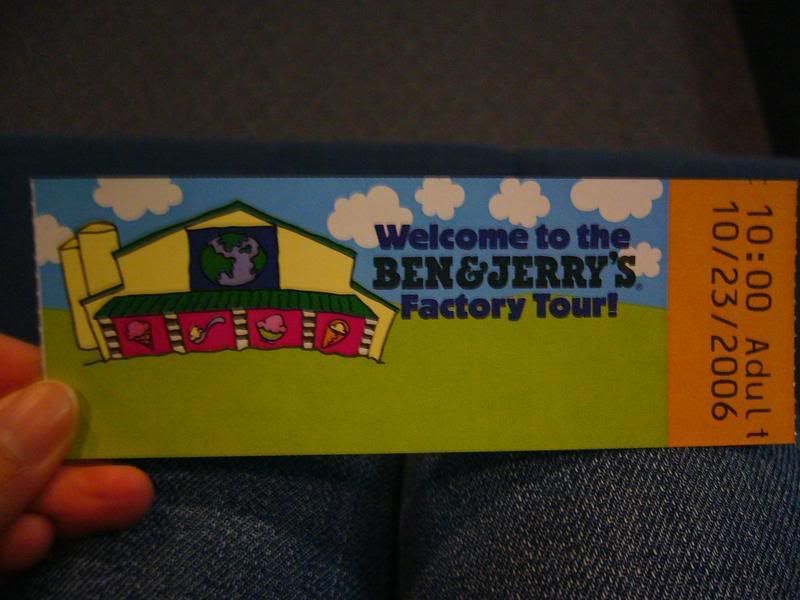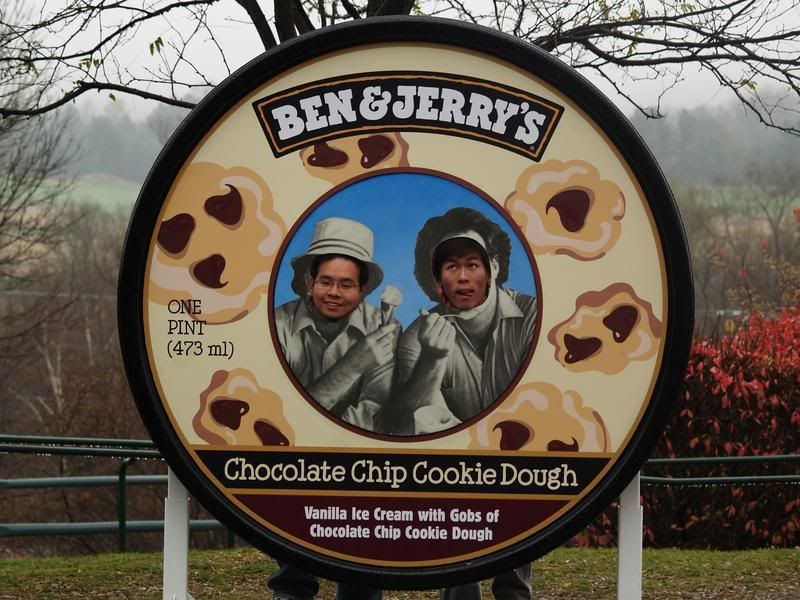 Future Ice Cream Mougals?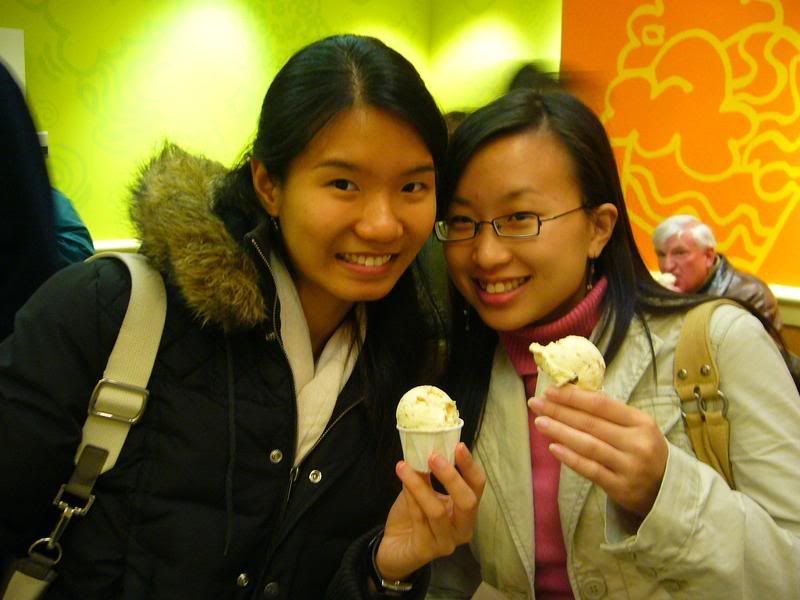 C & C (Cat and Char) with the new flavour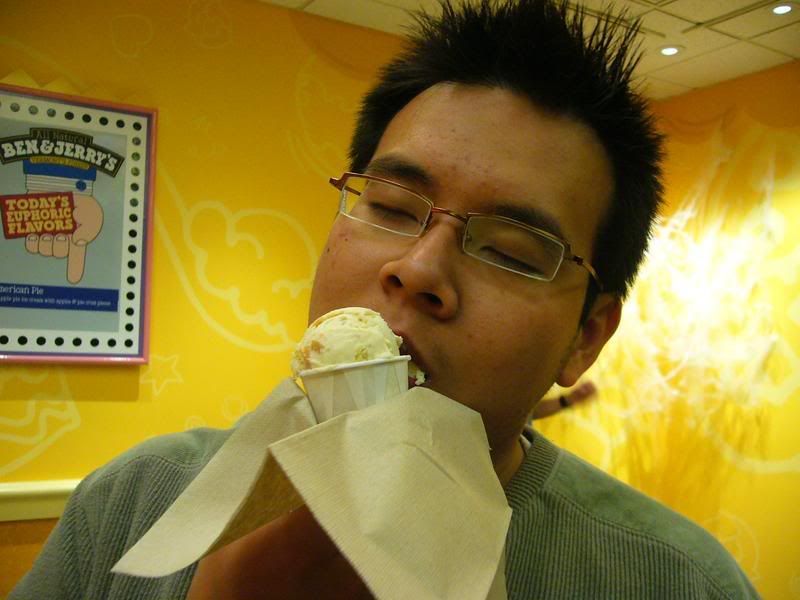 Lai lai ... its the american Pie
The ice cream graveyard is the place where flavours that no longer meet the market demands are laid to rest. It is not that these flavours suck, some of them had a lifespan of 10 years! Its just the market changes. Its just like what i learnt on NOC, failure to adapt to changes in market preference can lead to a company's demise. But i digress.... the tributes written were Hilarious!!!
eg: Flavour: Economic Crunch
Tribute: "This Delightful Mash, We remember the Stock Market Crash, On Nov 6th"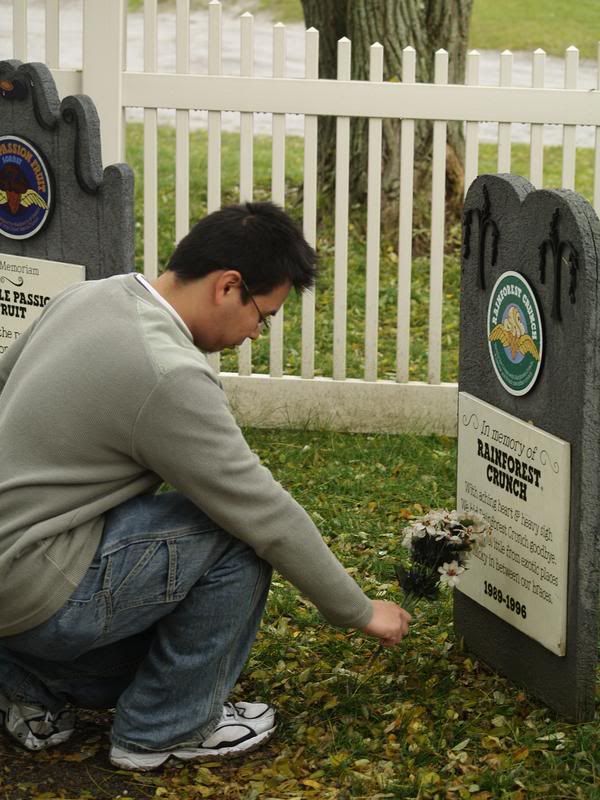 RIP dear flavour, though i never knew thee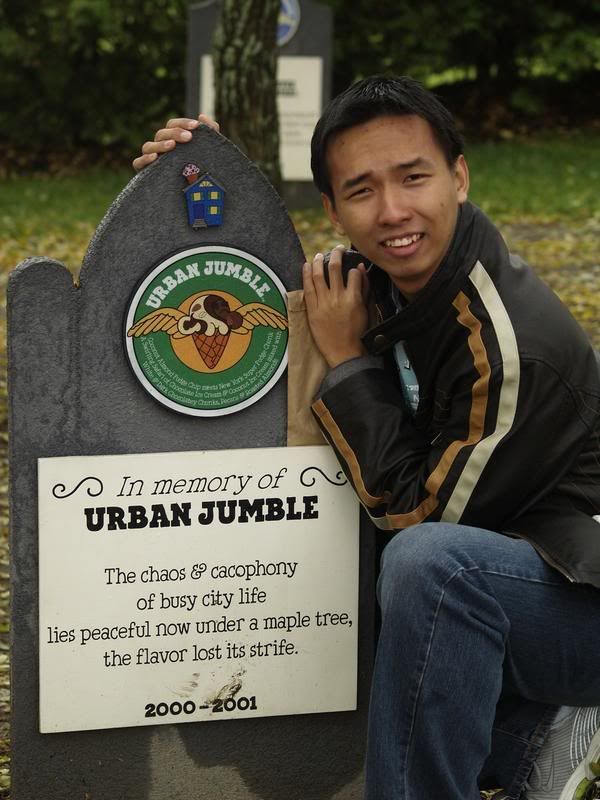 Pacey is really really sad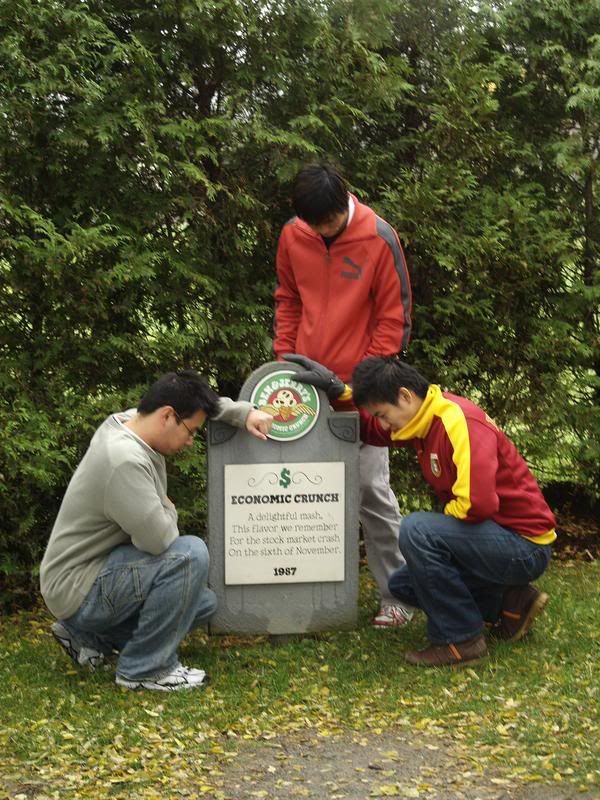 We also did some shopping at the BnJ shop, I got some gifts for ppl... but its a SE-CR-ET. Not too wide a selection but lots of ice cream related stuff.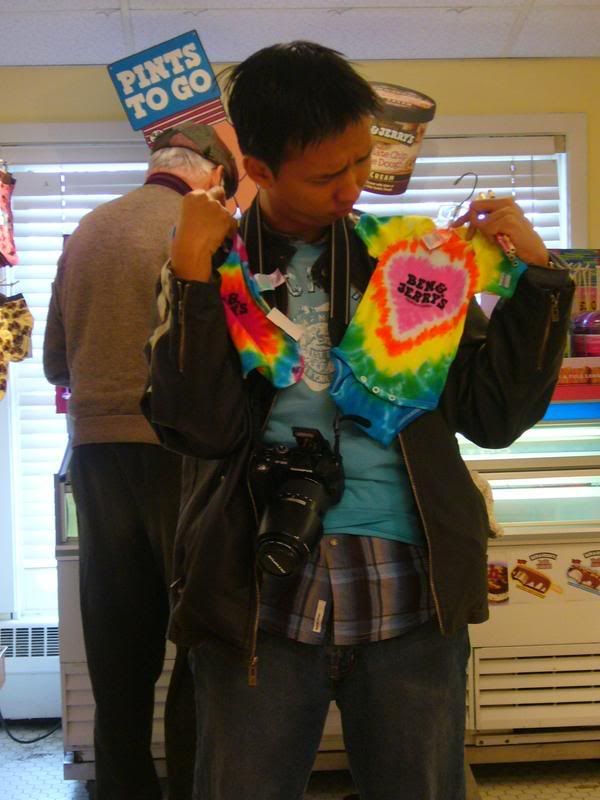 Nope will not fit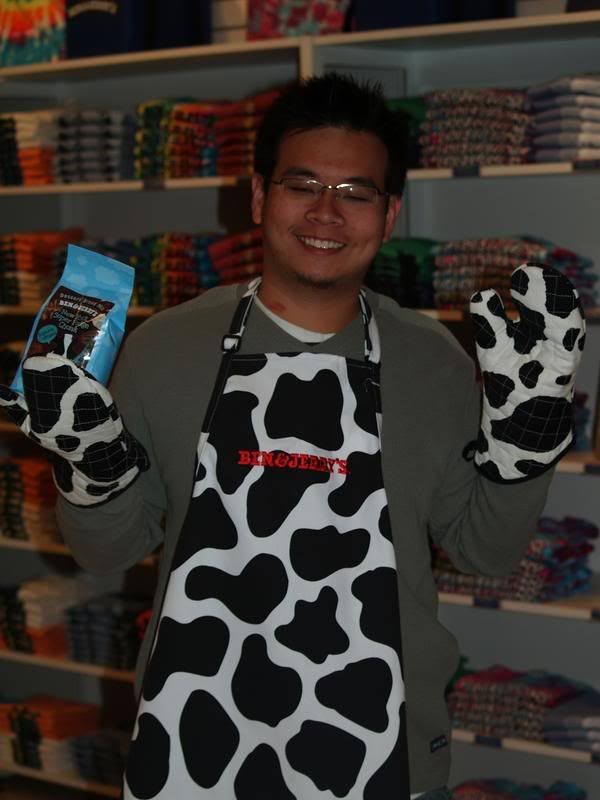 If anyone thinks I am gonna bake in THIS attire... they are really really on crack or something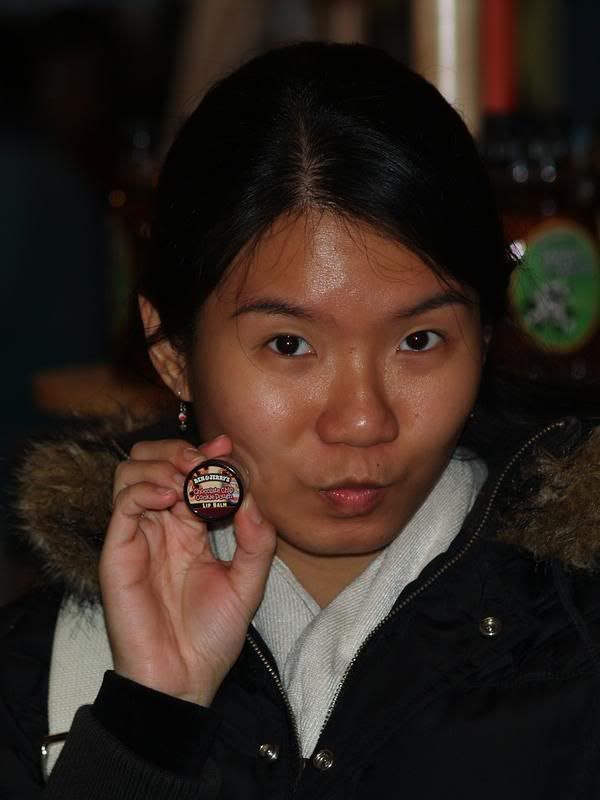 What is Cat Holding????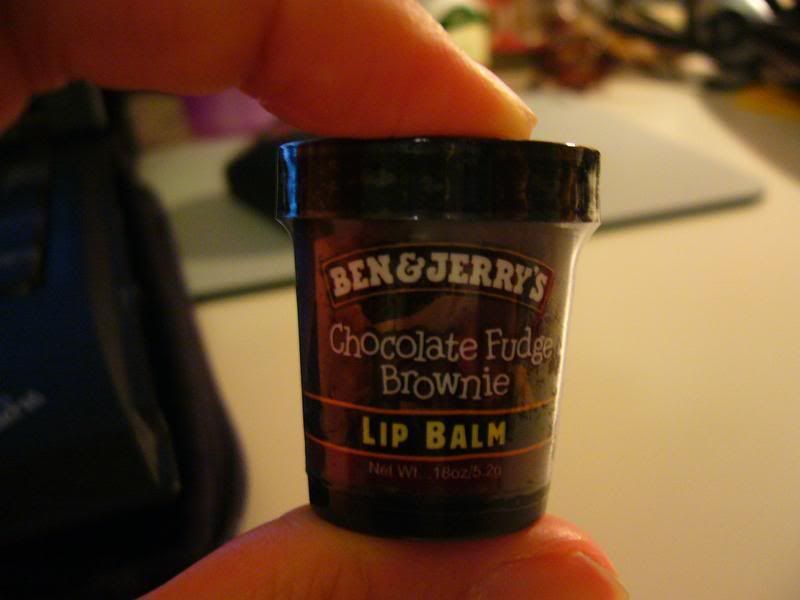 Its..............ice cream flavour lip balm!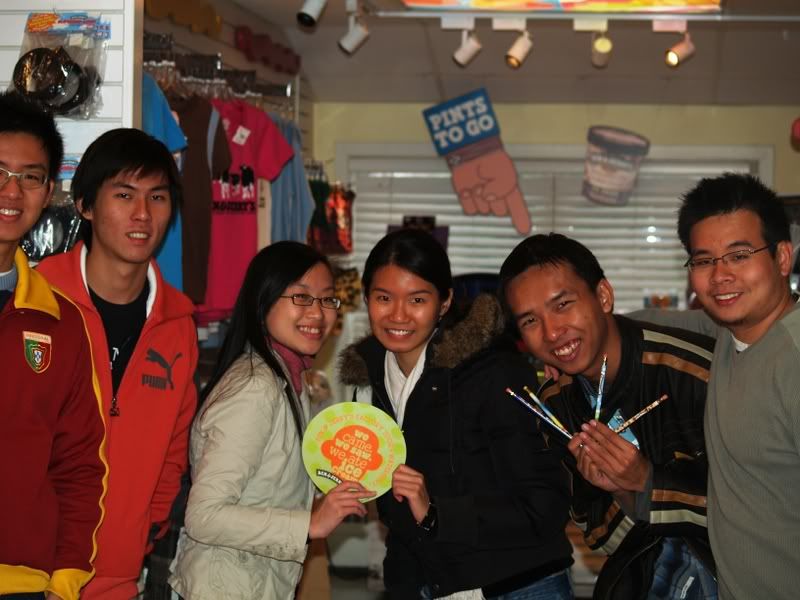 Grp shot... the person really hates Law to cut him in half
After that it was a nice loooooooooooooooooooong drive back to Philly.... tire, exhausted but happy... finally a family trip...
Create Your Own!